Our goal is to make your outdoor living space one that reflects your lifestyle and the rest of your home. Making this happen might involve any one of these elements or many others. If it's outside and needs to be built, we build it, with you in mind. Use our site to brainstorm and acquaint yourself with the possibilities, then give us a call to schedule a consultation and find out all we can do for your space.
Fire Features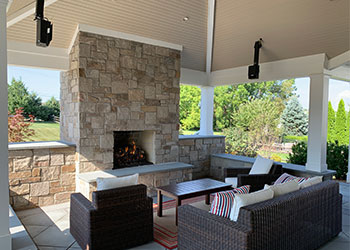 Gathering around a fire brings out one of the best parts of a well-designed landscape. Spend time with family and friends and truly enjoy living outdoors.
Lighting Features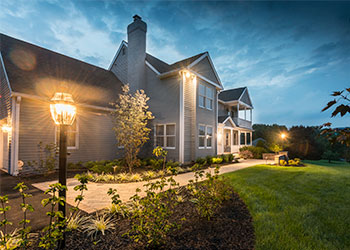 Lighting elements can transform your landscape into a truly amazing environment and make your night time landscape special in a completely new way.
Water Features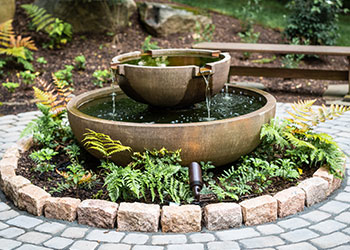 Adding a water feature to your landscape provides an element of movement and calming white noise.
Pool Decks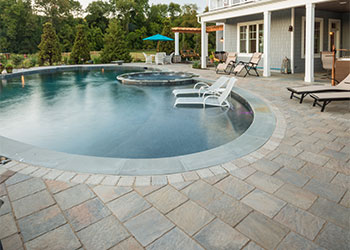 Decorative pool decks complement the design of your home and landscaping while providing a safe and slip-resistant surface for sunbathing, barbecuing, and enjoying your pool.
Driveways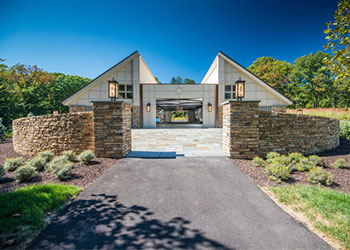 You want your driveway to look good–after all, it's the first thing you see when you come home. Your driveway can also be expanded to provide additional parking or room for basketball and recreation.
Steps & Stairs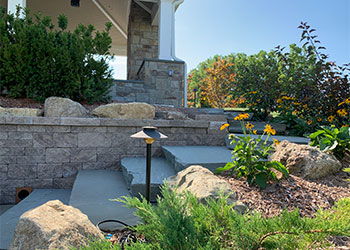 Changes in elevation add layers of intrigue to your property. Consider connecting your outdoor levels with steps and stairs.
Walkways
Fully integrate the various components of your property and landscaping with a well-designed walkway.
GRADING & DRAINAGE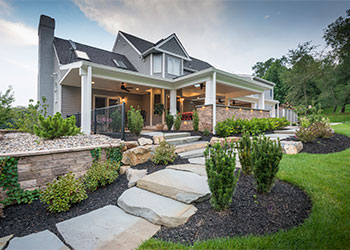 Grading and drainage may not be the most glamorous of upgrades, but they are vitally important to the health of your home's landscape.
Patios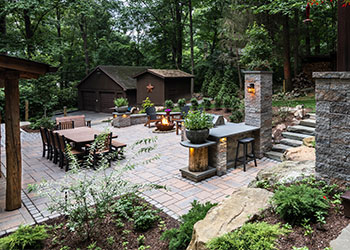 You have a beautiful property–now's the time to get out there and use it. From family dinners to relaxing after work and outdoor parties to grilling, this extended living space is always a wonderful addition to any home.
Porches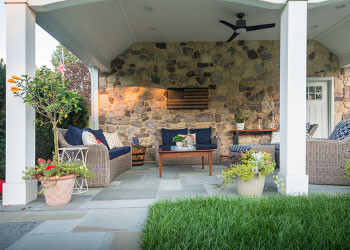 Like a patio, porches provide a scenic outdoor living space for the entire family to enjoy.
Irrigation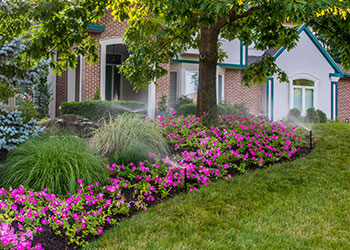 You've spent the time, money, and energy planting a beautiful garden. Now's the time to make sure it continues to thrive by ensuring that you set up proper irrigation.
Outdoor Kitchens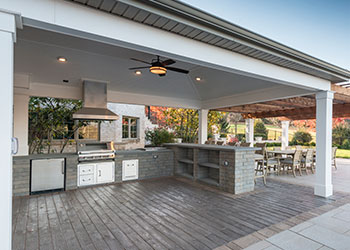 Outdoor kitchens consistently top homeowners' wish lists, and with good reason–they completely transform your yard, cooking, and entertaining options.
Landscape Accents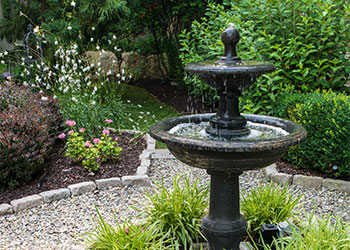 Add personality and character to your property with a few finishing touches and unique accents.
Retaining Walls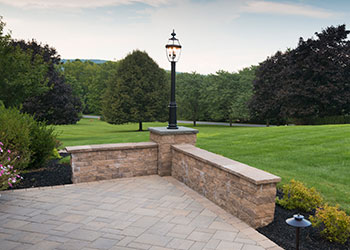 Aesthetically pleasing and functional, retaining walls are essential for enhancing any landscape.